Advanced Projects in Narrative Nonfiction
"Kathryn has an uncanny ability to understand who you are and where you want to go as a writer and unlock your potential step-by-step with patience, respect, and eloquence. She is a creative, fun, and resourceful teacher and artist who won't hold back from you her insights into the inner workings of the publishing world. She's a gem of a teacher."

Onur E., Nairobi, Kenya
ABOUT
A live online creative nonfiction writing course

7-9:30 PM GMT every other Tuesday

Feb 7/21, Mar 7/21, Apr 4/18, May 2/16

1:1 meeting with Kathryn

Detailed feedback on writing

Limited to 16 people

Tuition: £695

Tea break
SUMMARY
Advanced Projects is a creative nonfiction writing course for intermediate to experienced writers with developing or defined works-in-progress. Whether an essay collection or book proposal, this course continues to provide the structure, support, accountability, and feedback to advance WIPs toward publication or personal artistic fulfilment. Lectures will continue to advance your narrative nonfiction techniques while providing an enriching bi-weekly forum for discussions and writing workshops.
There is a truly an exemplary line-up of guest speakers in publishing, science, and nature writing to inspire writers along their trajectories as writers. They are CalTech astronomer Mike Brown, Montana rancher and writer Bryce Andrews, author and essayist Alyssa Harad, Saraband publisher Sara Hunt, actor/comedian/naturalist Tobin Mitnick, and Dr. Will Smith, a book reviewer, bookseller at Sam Read Books in Cumbia, and an academic in publishing studies.
PREREQUISITE
Previous experience in a creative nonfiction writing course or by application – email kathryn@kathrynaalto.com.
READINGS
Books
Essays
"To Live in the Ending" by Alyssa Harad in The Kenyon Review

– guest speaker

Additional essays
Booklet
Essentials of Narrative Nonfiction: Harnessing Fictional Techniques to Make Your Nonfiction Come Alive by Kathryn Aalto (available February 1)
GUEST SPEAKERS
Bryce Andrews is the author of Down from the Mountain, Badluck Way, and Holding Fire. His books have received honours including the Barnes and Noble Discover Great New Authors Award and the Banff Mountain Film and Book Festival's Grand Prize. He lives on a ranch near Arlee, Montana. In addition to grazing cattle, growing berries, and writing, he works for a non-profit conservation group to reduce conflicts between large carnivores and human beings in the rural valleys of the Northern Rockies. Bryce's writing derives from his varied work. He is fascinated by wild creatures and their struggles to thrive in the changing landscapes of the American West. Students in Advanced Projects are invited to hear Bryce speak on Monday, March 6 at 7:30 PM GMT in the Nature Writing class.
Dr. Mike Brown is the Richard and Barbara Rosenberg Professor of Planetary Astronomy at the California Institute of Technology where he searches the night skies for distant bodies in our solar system. Named Time Magazine's 100 Most Influential People in 2006 and one of Los Angeles magazine's Most Powerful Angelino, his pioneering research has reshaped our understanding of the solar system. He has discovered dozens of dwarf planets and famously demoted Pluto to dwarf planet as detailed in his award-winning and bestselling memoir How I Killed Pluto and Why It Had It Coming. He is on a quest to locate Planet Nine, possibly the fifth largest planet in our solar system. He has won numerous awards including the Urey Prize for best young planetary scientist from the American Astronomical Society; a Presidential Early Career Award; a Sloan Fellowship; the 2012 Kavli Prize in Astrophysics, and where it all started, an honorable mention in his fifth-grade science fair. He was awarded the Richard P. Feynman Award for Outstanding Teaching at CalTech where he teaches undergraduate and graduate students in courses ranging from introductory geology to the formation and evolution of the solar system. His wife laughs at his mention as one of Wired Online's Top Ten Sexiest Geeks in 2006. Feature articles about Mike and his research have appeared in the New Yorker, the New York Times, the Los Angeles Times, and Discover, and his discoveries have received international front page newspaper coverage. His writing has appeared in the New York Times, the Wall Street Journal, the Washington Post, Astronomy magazine, and elsewhere. Mike and Katy met in the UC Berkeley Hiking Club and second to reading Henry David Thoreau's Walden for the first time, Katy's fondest memory of her undergraduate days was falling asleep above the Astronomy Department in LeConte Hall. Students in Advanced Projects are invited to hear Mike speak on Sunday, February 12 at 7:30 PM GMT in the Memoir and Life Writing II class. 
Ed Caesar lives in Manchester, and writes for the New Yorker. He has won eleven major journalism awards – including a British Press Award, PPA Writer of the Year and the 2014 Foreign Press Award for Journalist of the Year. His subjects have included conflict in central Africa, the world's longest tennis match, stolen art, money-laundering, and the trade in diamonds. His first book, Two Hours, won a Cross Sports Book Award in 2016. Of his second book, The Moth and the Mountain, Dan Jones, author of The Plantagents, called it "One of the best books ever written about the early attempts to conquer Everest. A fine, fine slice of history by a truly special writer who proves time and time again that he is among the best of his generation."  Students are invited to hear Ed speak about his DJ profile at 7:30 PM GMT on Tuesday, February 28 in The Art of Narrative Nonfiction Level II course.
Alyssa Harad is a writer based in Austin, Texas and speaks to Advanced Projects about her essay "To Live in the Ending" and teaches a session called "How to Write the Impossible." Her work has appeared in O: The Oprah Magazine, The Chronicle Review, and the award-winning perfume blog Now Smell This. Alyssa grew up in Boise, Idaho. She has a English degree from Harvard and a doctorate from the University of Texas. Throughout graduate school, she collaborated with therapists and others to work with girls and women, particularly survivors of sexual abuse and trauma. Post-PhD, she worked as the development officer for a small non-profit, an unpaid program developer, and freelance hack writing everything from test questions and book reviews to the introduction and notes for the Simon & Schuster Classics series. Coming to My Senses grew out of the surprising year Alyssa spent giving up on official plans and becoming obsessed with perfume. Her website is Alyssa Harad, author of Coming to My Senses. She is currently at work on a new book. Alyssa speaks to Advanced Projects on Tuesday, March 7.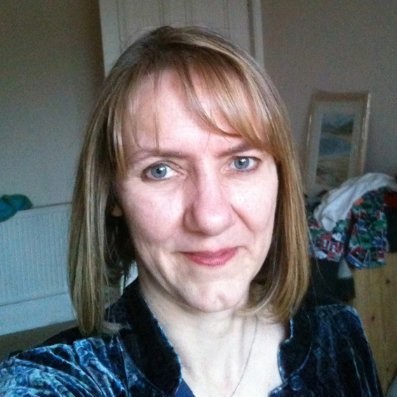 Sara Hunt is an experienced publisher with more than 35 years' background in publishing, commissioning, creating and producing books on nature, sustainability, environment, memoir, the arts and history, and in fiction, from literary and historical to provocative thrillers. She has run Saraband Publishing since 1994. In August 2013 Saraband won the inaugural Saltire Society Publisher of the Year award, in 2016 shortlisted for the IPG Trade Publisher of the Year, and in 2021 and 2022 for the Bookseller Small Press awards. In 2021 the Guardian called us "a small but brilliant independent publisher". Saraband authors have won and/or been shortlisted for an array of prestigious awards including the Booker, Rathbones Folio, Jerwood, Wainwright Prize for nature writing, Paul Torday Memorial Award, Desmond Elliott, Theakstons Old Peculier, Polari Prize, Authors Club First Novel, Saltire Society (in fiction, history, research and twice winners of the First Book award), Comedy Women in Print, Historical Writers Association, Bloody Scotland awards, CrimeFest Last, Lakeland Awards, Highland Book Prize and several international prizes.
Sara speaks to Advanced Projects on Tuesday, April 18.
Tobin Mitnick is an actor, comedian, and naturalist, widely known on social media as "the Jew Who Loves Trees." His social media account @jewslovetrees has over 400,000 followers across platforms and was noted by Wired magazine as Best TikToks of 2020 for Mitnick's love of trees, comedy, and sketch. He is the author of Must Love Trees: An Unconventional Guide (Quarto, April 2023) as well as sketch pilots and solo shows in the LA Comedy Festival and Hollywood Fringe Festival. He has acted as the lead in feature films ("Hollidaysburg), guest starred in TV series, and performed Shakespeare in regional theatres across the United States. He lives in Los Angeles with his wife, Amanda, and daughter Lucy. Tobin speaks to Advanced Projects on Tuesday, May 2.
Dr. Will Smith is a bookseller, book reviewer, and academic who teaches Publishing Studies at the University of Stirling and works at Sam Read Bookstore in the Lake District. 
TEACHING EXPERIENCE & PHILOSOPHY
Kathryn Aalto is a passionate practitioner and teacher of narrative nonfiction.  For more than twenty-five years, she has taught writing and literature courses at colleges and universities including Western Washington University, Everett Community College, and Plymouth University and guest lectured at Cambridge University, Vanderbilt University, Cornell University, and more. She has a global mentoring practice and leads in-person retreats as well as creative nonfiction writing courses online and in person at workshops and retreats in the United States and United Kingdom. She is a judge for The Nature Chronicles Prize, an international bi-annual award for nature writing in the English language.
Her teaching philosophy is focused on encouraging a uniquely personal exploration of narrative nonfiction. At its core, she believes teaching is about responding to each student, whether they are an emerging writer or writing beyond the level of content mastery. She cultivates a mindful and supportive learning environment that fosters personal expression, critical thinking, and individual artistic growth in the literary arts.
TESTIMONIALS
Read more testimonials here.
"Kathryn is an inspiring writer and gifted teacher of narrative non-fiction. She creates a warm and inviting atmosphere in the virtual classroom, even as she encourages writers to pursue their craft with rigour and tenacity. The classes pivot from instructor-led teaching to student-centred learning, with a dynamic range of activities, including lectures, discussions of craft/technique in assigned readings, writing prompts, workshops, Q&A sessions with published authors, industry insights and more. Aspiring writers receive detailed and actionable feedback, whether to build on existing skills or experiment with fresh approaches to craft. Beyond the classroom, Katy is happy to answer any questions, suggest further readings and encourage writers to publish." 

Wendy, Maidenhead, England
"After six months of working with Kathryn–which is a bit like entering the space of a handwritten letter, what with her sharp aesthetic sense, far-ranging intelligence, wit, and curiosity–I've made tangible progress on an unwieldy, long-form project I was struggling to articulate. I came to her Memoir and Life Writing class for accountability, and came away having experienced the kind of support, writing insight, and real feeling of friendship that can be difficult to find in a workshop environment. Kathryn fostered a warm, charming atmosphere in class (a real feat online), allowing for life-long connections to develop among our group of writers. She cares about the arc of her student's writing lives–a form of attention that encourages artistic growth and positive risk-taking. She not only brought her years of writing and publishing experience to class and to our bi-monthly writing assignments (her personal feedback, often handwritten, is invaluable), she also brought her unique perspective. Writer-gardener-historians are, I think, particularly adept at imagining the possibilities for a piece, no matter your subject. Kathryn pushed me to dig deeper, moving my writing in new directions. No matter where one is in their writing life, working with Kathryn will be an experience of profound joy, insight, and artistic deepening."– Veronica, Portland, Oregon

Veronica, Portland, Maine
"Kathryn possesses a rare talent to hold a learning space in such a way each participant is supported while doing the hard work of being vulnerable. She extends an invitation to share space together in a small circle across time and distance as writers gather from around the world in a digital classroom with warmth and grace.  As a new writer, I felt unsure and intimidated. Was I ready? Did I have anything interesting to say?  Kathryn dispelled my fears, welcomed me and never stopped encouraging me to stretch just a little further. She weaves and layers lectures, writing prompts with workshopping along with insightful feedback (often with sketches!) for every session. Kathryn is attentive to the temperament of each class, pausing a little longer here, waving a brief hello to something over there. I rave about these classes! Not only for how each has helped me to learn the craft of writing but for how she has helped me discover my voice. Quite honestly, growing as a writer has profoundly affected my relationships. Deepening my relationship to self, to loved ones and the world I habit. What a joy!"

Beth Anne, New Jersey